Get Ready for High School Camp
Get High School Golf Ready is:
For middle school players interested in playing and making their high school team
High School JV players looking to step up and compete for Varsity positions on their team
NTPGA Medalist players looking to improve their skillset and mindset to win and move up to NTPGA All-American competitions
NOTE: Requirement is experienced and record of participation in NTPGA Prep Tour or Medalist events
Camper will receive:
Video Analysis of their golf swing on Day 1 with personal video locker
Putting Analysis on Day 1
Daily Professional coaching to install Full Swing and Short Game solutions
Daily Mental Skills coaching
Notebook to enhance the learning
Camper will need:
Their own clubs and golf balls
Proper Shoes
Collard shirt and proper shorts
Water Bottle
Snack daily
Cooling Towel
ATTITUDE OF EXCITEMENT TO LEARN AND IMPROVEMENT
CAMP INFO
The Players Camp
(ages 11-17)
Regular Pricing: $320.00
SPECIAL Pricing:
Early Bird / Member: $250.00
(cutoff date: Camp 1) – May 24;
CAMP DATES & TIMES
June 21st – 24th, 2021 – SOLD OUT
July 19th – 22nd, 2021
8:30 – 11:30 Daily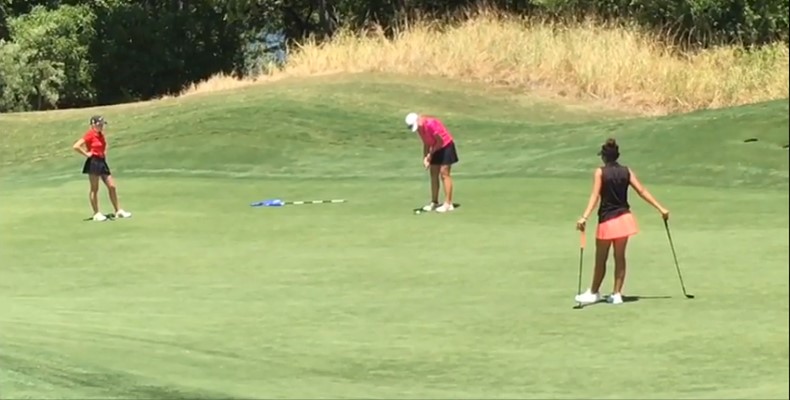 CLICK HERE FOR EARLY BIRD REGISTRATION PROCESS
Blue Hat Summer Camp is for the youth golfers currently playing and/or participating in NTPGA Prep Tour events and are desiring to improve their Prep Tour performance and wins and to advance to playing 18-hole NTPGA Medalist events
Camp will cover:

Putting and Short Game techniques and practices to enhance and improve performances while practicing on their own.
Full swing analysis and skills enhancements
Full swing practice solutions for maximum improvement while practicing on their own to embed swing solutions.
Strategy building for every type of shot.
Strategy building for and during tournament rounds.
Contest and games surrounding every camp activity.

Campers will need daily:

Their golf clubs.
Water bottle
Snack
Cooling Towel
ATTITUDE OF FUN AND IMPROVEMENT!
CAMP INFO
The Middle School Golfer
(ages 9-14)
Regular Pricing:
$350.00
SPECIAL Pricing:
Early Bird: $275.00
(cutoff date: May 4)
CAMP DATES & TIMES
June 1-June 4
8:30 – 11:30 Daily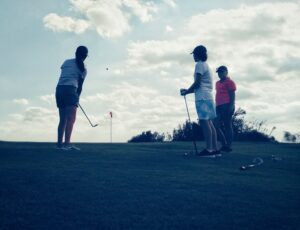 CLICK HERE FOR EARLY BIRD REGISTRATION PROCESS
White Hat 2021 Summer Camp
White Hat 2021 Summer Camp is for the youth that:

Have experienced a golf camp or started to play.
In the skill developing phase of their game
Desire to start playing golf tournaments in the NTPGA Prep Tour or equivalent

White Hat Junior Camp will include:

4 Fun-filled Days
Improving the players understanding of their golf game
Daily Full Swing coaching
Daily Short Game Coaching
Daily Contests/Competitions to enhance their games.
Preparing them to properly practice on their own.
Preparing them for the golf course with family and friends
Preparing for NTPGA Prep Tour events

Player Needs:

Their Golf Clubs
Comfortable Shoes – tennis or golf shoes
Water bottle
Snack
Cooling Towel
AN ATTITUDE OF FUN AND IMPROVEMENT
CAMP INFO
Elementary & Middle School Golfer
(ages 6-12)
Regular Pricing: $350.00
SPECIAL Pricing:
Early Bird: $275.00
(cutoff date: May 17)
CAMP DATES & TIMES
June 14-June 17
8:30 – 11:30 Daily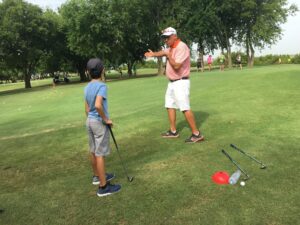 CLICK HERE FOR EARLY BIRD REGISTRATION PROCESS
Summer Camp 2021 Novice Players
For players new to the game or early in building their skills for the game
Junior Golf Camp for beginning or novice players Camp will include:

Basic skills to play the game.
Basic courtesy and rules of the game
Games to enforce the fundamentals and enhance the enjoyment of the game.
A highly productive coach to player ratio of 6:1

Your camper will need:

Golf Clubs (if need some inexpensive options, contact us) – Due to CoVid-19, we will not allow any club sharing in order to keep campers and staff safe and healthy.
Rubber-soled (tennis) or golf shoes.
A golf glove is recommended but not necessary.
T-shirt or collared shirt (no non-child friendly language on T-shirts)
Water bottle (we will be sure they stay filled)
Daily Snack
Hat or Cap to stay cool from the sun
AN ATTITUDE OF ADVENTURE, FUN, AND TO LEARN
CAMP INFO
The Elementary and Middle School Golfer
(ages 6-12)
Regular Pricing:  $350.00
SPECIAL Pricing:
Early Bird: $275.00
(cutoff date: May 10)
CAMP DATES & TIMES
June 7 – June 10
8:30 – 11:30 Daily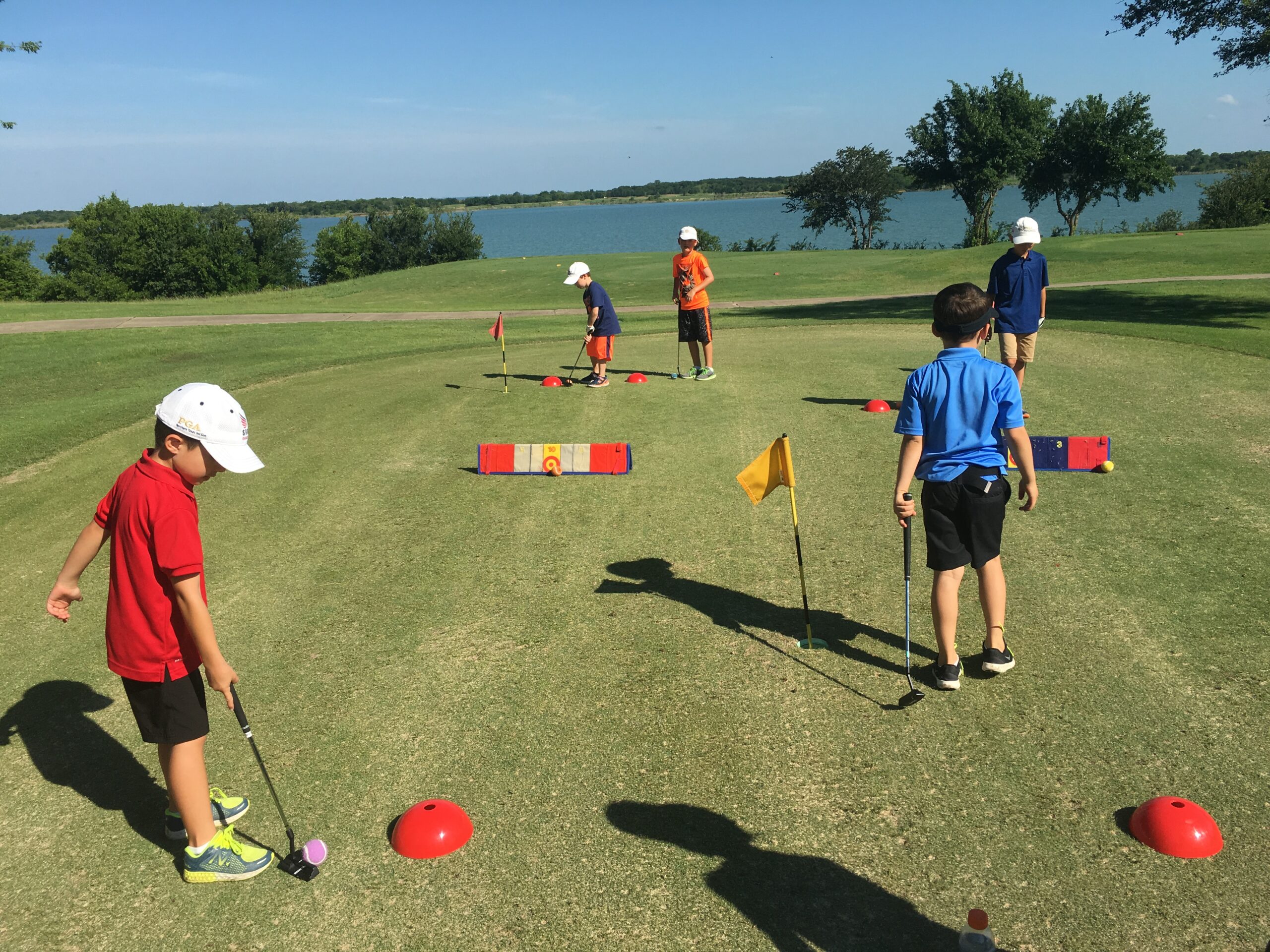 CLICK HERE FOR EARLY BIRD REGISTRATION PROCESS